Catch copy
We open new medical frontiers with open technologies.
Origin of Corporate Name

The word "Cure" used in our corporate name "Cure Code Corp." means "healing". It is also a medical-related word and we define this word as a meaning of "helping someone, extending a helping hand to someone, offering someone a word" in more broad interpretation.
The word "Code" originates from "source code" of softwares. We adopted "Code" as a word encompassing everything associated with IT including information system, open source, data, network.
The word "Cure" is also a pun on the word "secure", and the word "Code" also means "cipher". We would like to be a true expert in the information security, which is indispensable for medical fields, and be a privacy conscious company.
Cure Code Corp. aims for building a society that gives everyone access to his or her own health data.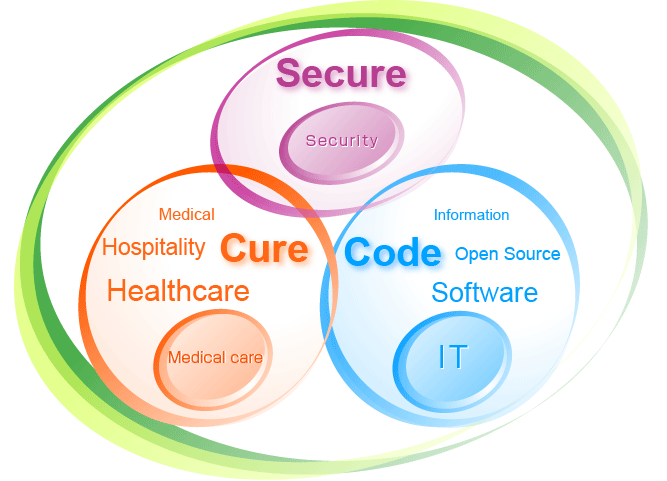 About Our Logo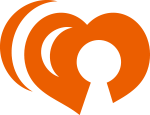 The logo of Cure Code Corp. was designed to represent the origin of the corporate name.
"Cure", meaning "healing", is expressed in the shape of a heart and the shape of a person offering a word. "Code", meaning "IT", is expressed in the combination of a heart, circle and triangle. And also the person's shape is used to resemble a keyhole to express "security".
Furthermore, the logo is designed to look like emitting the sound of "CC", our corporate name initials, to represent that a person is transmitting information from inside the heart to outside.
About Our Corporate Color
Our corporate color is orange.
Orange color represents energy, passion and freshness. We selected this color with the desire that our corporate members are energetic both physically and mentally with a constant passion to pursue something new.
The tone of this orange color provides a relatively easy-to-see contrast especially for visually impaired people.